Water Babes
LoudonTasteless Spex Hashgate TinOpener Lilo and dog Emma Caboose Donut Simple DunnyStumbler Snowballs Potty Nutcrack FannyBag BogBrush SlowSucker Flash LittleStiffy SlackBladder BlowJob Gusset Foghorn CallGirl Baldrick Colin Sue (now named, see below) J and dog Alfie Ms Whiplash Dumper Hitchiker Spot Lemming Mother Theresa Glittertits PissQuick StinkingBishop Grommet Julia Dwight Samuel Effin C5 Toby (I spelt it correctly, Dumper!) Lucy BlouseBlazer Bridget SlowSucker Centaur Motox Florence Zebedee
Waterworld
The soggy, wet conditions were obviously starting to seep into certain Hashers' brains. Ancient, rust-mottled, green and wobbly describes Flash's entrance. Though, perhaps to your surprise, I am not describing him but the Raleigh shopper bicycle, complete with rear shopping basket, that he rode into the car park. He was followed by Donut, who parked her car near the end of the car park. Then parked it a bit nearer and debarked. Then got back in and parked it somewhere else. And all in front of our RA, Simple. Perhaps not the most sensible thing to do. Having entertained us with her parking skills she placed on her head something resembling one of Bertie Basset's cast-offs and set about charming us all – a softening–up process before later pressing upon us the 2007 BH3 membership forms with all the steely determination of Blind Pew handing out The Black Spot.
T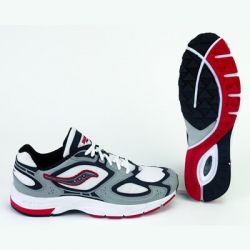 hen two fresh-faced youngsters new to Hashing arrived: Toby and Lucy. Very nice people, even though Toby seemed to have trouble pronouncing his name for me. "Hi." I said, all friendly-like. "May I have your names for the Gobsheet?"
"Chhowbi." He replied. Rather like Rowan Atkinson as Johnny English after he had been injected with muscle relaxant. "Um. And how would you spell that?" I asked as Dumper spluttered with laughter like a dim, old gas light. Not only could the fellow not speak proper, he was wearing brand new, sooper dooper running shoes. Oh dear! There was much smirking, winking and digging of elbows in ribs by the Hash cognoscenti as they savoured the prospect of the new boy drinking a pint out of one of these later on. In fact, he spent most of the day in them since he and the equally sensible Lucy hadn't bothered to bring a change of clothing for the aprés Hash. Seems like they are excellent material for BH3.
I
t's odd how cold weather and the threat of even more rain on the deep shiggy brings out members of the Hash far better than a nice bit of sunshine and the promise of a dry run. Even the rarely-spotted-these-days Gusset turned out to join the thronging mass that turned On Out left from the car park and disappeared up a variety of early False trails – SlackBladder enjoying a particularly nasty one that went a) uphill and, b) in entirely the opposite direction to the real trail. Still, it gave us a chance to chat to the virally infected and not terribly well Ms Whiplash. Snowballs was also infected with the lurghi and launched into an horrendous account to me as we lurched up one viciously rising, soaked field of how he had suffered terribly at work after snorting so hard on his Vicks Sinex that it had become lodged deeply up his left nasal cavity. Many of his co-workers also suffered terribly as he wandered the offices with streaming eyes, head way back and a finger plunged deeply into the nostril while uttering explosive 'Phnarrgh! Phnaaaarghhs!' in a desperate attempt to rid his orifice of the penetrating object. He was finally saved by a quick-thinking secretary who offered him a large handkerchief carefully dotted with white pepper. "Try blowing into this." She said slyly, and Snowballs of course inhaled before attempting the nose-blow. The handkerchief fell to the floor as he stood there streaming sudden large tears and most of his face turned a lobster red. "Aaahwuh. Aaawuh." He wheezed in painfully. "Aaaaahwhu… Phaaatchaaarrrrr!!!!" The seismic sneeze blew him backwards so he ended up sitting in a waste paper bin, and the Sinex out forwards where it bounced off the ear of a spotty youth undergoing the rigours of Work Experience and who sported several unsavoury body piercings along with a tattoo on his forearm in Sanskrit (inscribed by a Pakistani tattoo artist with a sense of humour) that, far from stating the metaphysical and impolitely demanded, 'Mystery in Life' actually stated the more mundane, 'I am a prat', before cannoning into the open lid of the tea-lady's metal teapot. The myopic guardian of the tea trolley snapped the lid shut and poured regardless while Snowballs sighed with relief and wondered how he was going to get his rear end out of the tightly encasing metal waste bin. At least, I think that's how he described things. I may have got it a bit wrong.
Now one thing you do not do, especially if you have not yet been named and it's a cold January day, is say or do something in front of the RA that will give him even the slightest excuse to give you a name. Sadly, Sue forgot this while we were running along in particularly thick shiggy. Describing to us the effect of the sticky mud on her running shoes she informed us regally that, "One has already been sucked off." She was duly baptised later and is now to be known for ever more as Suckoff. Still, as I pointed out to her afterwards while she shivered from the beer shampoo and that beautiful auburn hair of hers clumped into mini Yorkshire puddings from the flour, now she can look forward to the day partner Colin is awarded his very own sobriquet.
Most of the rest of the trail passed in a rapid blur since there was little hanging about. There were certainly some memorable moments: Lemming pulled his hamstring while splashing Lucy – the biter bit etc. Spex hurried past me with one huge bosom. Apparently, she is having the plastic surgery done in stages. Iceman had had his hair cut specially so he looks much less like Gordon Brown – this almost works… until he speaks in that Scottish burr. Old Dog was FRBing like a good 'un – Florence and I agreed that if she stuck at it she could be vying with Zebedee in no time. C5 and Florence had a very sad and desperately unfunny conversation about 'woad' shoes being 'daub'ed with mud and 'wattle' we do with them later etc. I laughed so much I stopped.
The nicest part of the day was certainly in the warm and welcoming pub afterwards which had a fine selection of beers, a roaring fire, good food and laugh-a-minute company (even though the Hash were there…). The only really random note was a curious conversation that Zeb and I had with Lemming about Gay nudist beaches. Unfortunately, I have run out of time and space to expand on this subject. Oh well, maybe next time.
Thankyou Hares. It was a miserable morning to lay a trail. We enjoyed every muddy gobbet!
I am away for a couple of weeks so please give it up for OldDog and Florence who have kindly stepped into the breach.
On On. Hashgate.
Down Downs
RA Simple presented the following :-
Name

Reason

Style points

Toby, Lucy

Today's virgins got off lightly with no shoe drinking

Both Toby's muddy-looking ½ pint and Lucy's ended up on their heads.

Suckoff

Sue – renamed (see above)

Damn good of her to do this on such a cold, wet day. Hope the flour comes out!

Foghorn, Hashgate

Our birthdays. He's 62. I'm 33.

Foghorn actually beaten by Hashgate! Though he was only drinking a ½. 

Donut

Make-your-mind-up parking

Went for the hairwash option

Jules

Lost property – her purse!

And another hairwash!

ShitShoveller
PenelopePitstop

Today's Hares

Lady Penelope trounced the fellow
Up and Coming
Run

Date

Grid Reference

Venue

Hares

1522

21/01/07

633636

The Red Lion
Mortimer West End RG7 2HU

Mr Blobby
C5

1523

28/01/07

Unknown

Unknown

Unknown